Classes
PUNCH CARDS ARE AVAILABLE FOR NONMEMBERS FOR ALL CLASSES.
Adult
Youth
Group Classes
Open Swim (list hours)
Swim Calendar for Open Times
Pool Specs - our pool is 25 yards long. 4-5 ft deep. We keep at a comfortable 83 degrees.
Open Swim - you can open swim anytime that the pool is not being used for classes or swim camps or designated "Lap Swim" time.
Lap Swim - you can open swim anytime that the pool is not being used for classes or swim camps. Or in designated "Lap Swim" time
Mary- Logos available here: http://waterinmotion.com/eclub.html
Water Group Classes
- The shallow water workout that provides a low impact, high-energy challenge for participants of all ages, skill and fitness levels. Jump in and make a splash with this dynamic cardiovascular workout that tones and tapers the entire body. With land equivalent intensity, fantastic sing-along quality music, and dynamic instructors, enjoy the pure fun of this 60 minute water extravaganza. Aqua-phobes will forever become aqua-FANS when they "Catch the Wave"!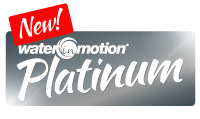 - A shallow-water, low-impact aqua exercise experience that offers active aging adults and deconditioned participants a fun workout improving cardiovascular endurance, range of motion, coordination, agility, balance, strength and flexibility.
AQUA TSUNAMI - We're talking making waves. A high intensity cardio class with core body training and strengthening all in the water. Bands, free weights, and buoys may be used during the hour work out.
JOINT EFFORT - Enjoy a one hour water class in a supportive liquid environment. This class is very popular with seniors and people that have arthritis, as well as those people desiring a low impact workout. This class offers less impact on joints using a variety of techniques to increase flexibility, balance and strength, as well as cardio endurance. Joint effort is fun and challenging for a variety of fitness levels.